XS POWER V3 TURBO MANIFOLD - MAZDASPEED 3 & 6 - FOR STOCK K04 FLANGE STYLE TURBOS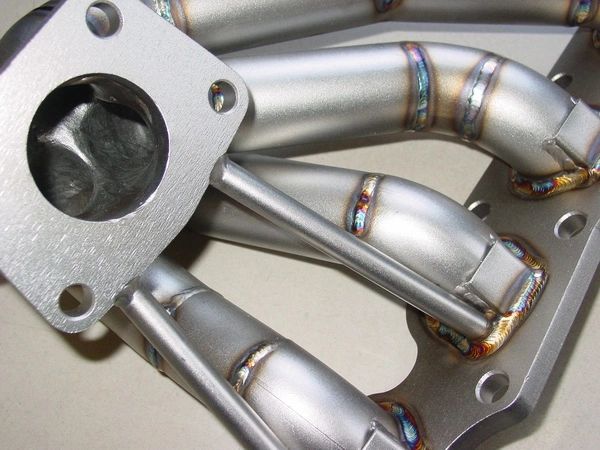 XS POWER V3 TURBO MANIFOLD - MAZDASPEED 3 & 6 - FOR STOCK K04 FLANGE STYLE TURBOS
This is a factory drop ship item.
These ship direct from the builder and usually take up to 2 weeks to ship.  Email us before ordering for a current estimate if your order is time sensitive.  Keep in mind we will not guarantee delivery times due to high volume and this being a drop ship item.


California residents - This item is not CARB Approved - We can not ship this item to California.  If you order this item to ship to a California address we will cancel and refund your order minus a $10 processing fee to cover our time to have to cancel your order.
As of 2016  Adapted Performance is now able to bring you the Xs power V3 manifold & at an extremely low price thanks to a special deal with XS Power. 

Many of you may already know my involvement with the design of this manifold.  I worked with Xs power to help them fix & improve the manifold and make it what it currently is.   

The manifold is produced overseas by a factory / builder who makes many oem exhaust components for several major auto manufacturers.
This manifold is spec'd by XS power with 3.0MM thick 321 stainless steel tubing & a 14mm thick flange.
The manifold is set up for use with Mazdaspeed K04 flanged turbos  like the BNR, Corksport & ATP as well as the factory K04.
This latest version V3 is the best fitting of all the manifolds ever made by Xs Power thanks to my work with them in correcting the design. 

Added EGT Bung Port in 1/8-27 npt thread for adding an EGT PROBE
Does not include gaskets  (use oem style gaskets)
Removal of the factory turbo support bracket is required. 
Strongly suggested to install an use an Exhaust gas temperature gauage. High EGT will cause serious engine damage and can melt valves, crack manifolds, downpipes and turbine housings.  High egt is a sign of fuel system issues or poor / no tuning. 
XS power puts a 1 year warranty on these manifolds to the original purchaser and Adapted_Performance will provide all warranty support for our customers. 

This V3 manifold has been well liked by those who actually have them.   There are mixed opinions of these manifolds on the internet, but those opinions always come from people who don't even have it.  And a lot of those opinions probably come from issues with the v2 manifold.  I personally have put in a lot of hours with helping to get this manifold to the market.
This is the most popular performance manifold on the market for the speed 3 & 6 with thousands sold to date. 
Xs power offers a full 1 year warranty against defects and has a reported failure rate of less than 1%.  Of the small handful of reported failures, the majority were caused by the installer not removing the oem turbo support bracket. Or from excessive exhaust gas temperature caused by no, or poor tuning.    (Same condition has caused cracking on cast iron manifolds)
This is the best manifold for the money for your speed 3 & 6  PERIOD.

Drop ship Item
THESE CURRENTLY SHIP DIRECT FROM OVERSEAS USING EXPRESS SHIPPING 7-10 DAY DELIVERY AVERAGE
Can take up to 21 Days for shipment. Contact us before ordering if time sensitive.

Reviews