[AP] Mazdaspeed Logo Speed 3 & 6 COIL PACK COVER for use w / fmic Conversion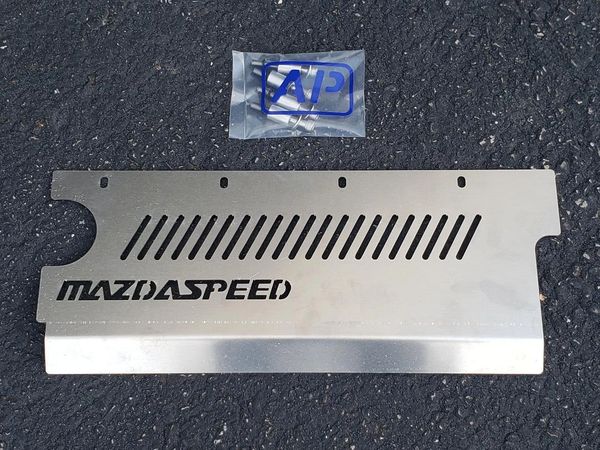 [AP] Mazdaspeed Logo Speed 3 & 6 COIL PACK COVER for use w / fmic Conversion
Our #1 Selling cover now offered with the Mazdaspeed Logo Cutout.
Offered in raw aluminum.  Easy to self paint or have professionally powder coated.
For powder coated combos click HERE

Turbo_Steve's engine covers -
This is a 1 piece kit of our new extended Low profile engine dress up covers with Mazdaspeed Logo Cutout.

The extended cover hides most of the coil wiring without needing a wire tuck.

The kit includes

1 x LOW PROFILE Coil cover  (fits all ms3 & ms6 with fmic)

1 x hardware kit w/all needed installation hardware.
New optional colored beauty washer kit -  includes upgraded screws and washers in your choice of color.  (If selected will include upgrade for HPFP and Coil Pack cover only)


Available in a powder coated combo
HERE <<--
Very easy to paint to your desired color or to have powder coated.
 
Don't forget to add on a HPFP and Intake Manifold cover.

All kits will include aluminum standoffs and Stainless steel bolts and washers for a trouble free installation that will look great for years to come.
Made from high quality 5052 aluminum so they will never rust.
#Raw aluminum covers are sold ready to paint or powder coat.  Covers will have markings from the manufacturing process.  If you plan to run these as raw aluminum you can polish them with 3m scotch brite to remove imperfections. 

* Pictured installed in textured black, to illustrate how these covers look when installed, painted or powder coated.
Reviews