Limited Edition - "EVIL M" Mazdaspeed 3 & 6 V2 High Pressure Fuel Pump Cover Kit 2006 - 2013 Mazdaspeed DISI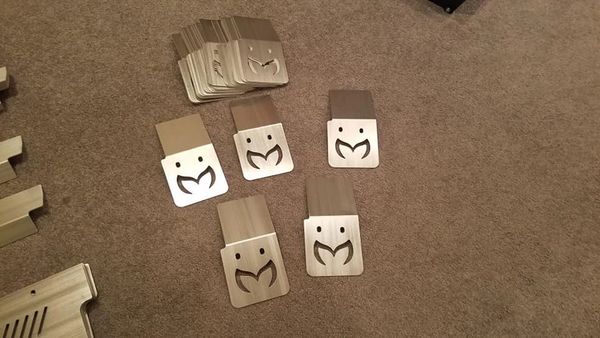 Limited Edition - "EVIL M" Mazdaspeed 3 & 6 V2 High Pressure Fuel Pump Cover Kit 2006 - 2013 Mazdaspeed DISI
LIMITED EDITION - RAW ALUMINUM ONLY - NO COLOR OPTIONS
"Evil M" cut out Mazdaspeed HPFP cover kit.
Fits most FMIC setups and will fit with a top mount if you are not using the oem plastic shroud. 

Very easy to paint yourself or have powder coated.



High Pressure Fuel pump cover  (fits all ms3 & ms6) 

You may need to cut or remove your top mount intercooler shroud for this part to be visible. 

Available in wrinkle raw aluminum only

All kits will include aluminum standoffs and Stainless steel bolts and washers for a trouble free installation that will look great for years to come.
Made from high quality 5052 aluminum so they will never rust.
*photos show the raw aluminum kit with Evil M cutout - Also pictured is a textured black cover without the cutouts that is to illustrate how the cover fits.