MAZDASPEED 3 & 6 TMIC DELETE DRESS UP LOW PROFILE COIL COVER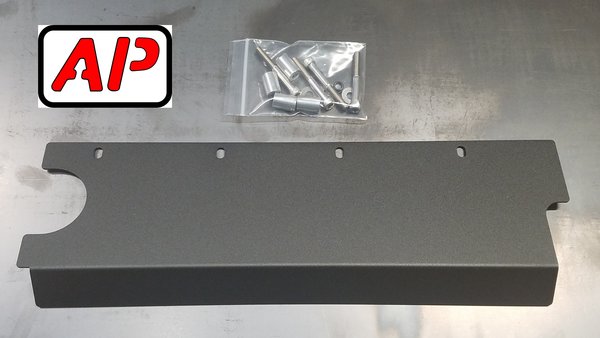 MAZDASPEED 3 & 6 TMIC DELETE DRESS UP LOW PROFILE COIL COVER
Turbo_Steve's engine covers -
This is a 1 piece kit of our Low profile engine dress up covers.

The kit includes

1 x LOW PROFILE Coil cover (fits all ms3 & ms6)

& all needed installation hardware.
Add on a fuel pump cover or intake manifold cover while ordering this part for a combo discount.
Simple modification of the engine wire harness is required.
Our Instructions show step by step how to modify the engine harness to make this cover fit. No cutting of wires, only removing some of the bulky plastic sleeve off the harness and using some electrical tape.
OPTION TO ADD ON A HPFP COVER AND MANIFOLD COVER
These will be sold in Wrinkle black only. Unfortunately we only now offer wrinkle black, but feel free to purchase and customize colors to your liking.

All kits will include aluminum standoffs and Stainless steel bolts and washers for a trouble free installation that will look great for years to come.
Made from high quality 5052 aluminum so they will never rust.