MAZDASPEED 3 07-09 Gen 1 Fuse Box Cover kit - Raw Aluminum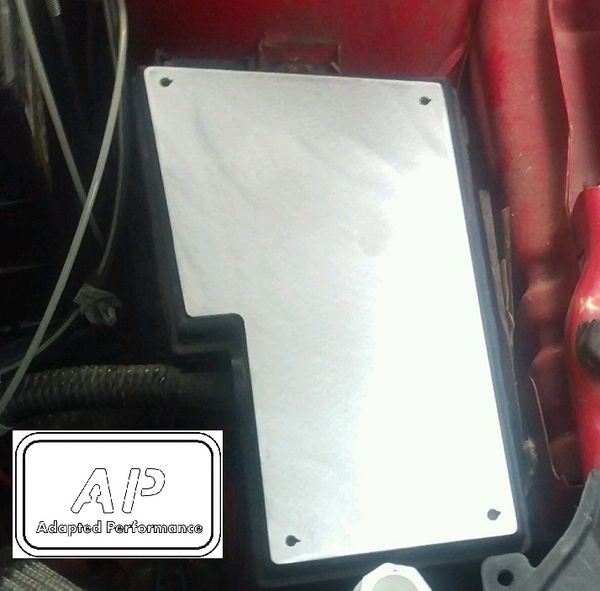 MAZDASPEED 3 07-09 Gen 1 Fuse Box Cover kit - Raw Aluminum
Turbo_Steve's engine covers -
Under hood fuse box cover  (fits 07-09 ms3 only)
This item is a cover for the gen 1 speed 3 fuse box and includes stainless hardware. You will have to drill 4 holes in your fuse box cover for install. 
(the bolts in this kit match the heads of the bolts in our engine cover kit for a nice uniform look)
Only available in Raw Aluminum. 
Very easy to paint to your desired color or to have powder coated.

Made from high quality 5052 aluminum so they will never rust.
These are cnc plasma cut and if purchasing a raw part they may need some final sanding, filing and clean up work prior to painting or powder coating.   These look excellent with Vinyl Wrap as well.