Mazdaspeed 3 & 6 billet aluminum Intake manifold flange - 6061 Aluminum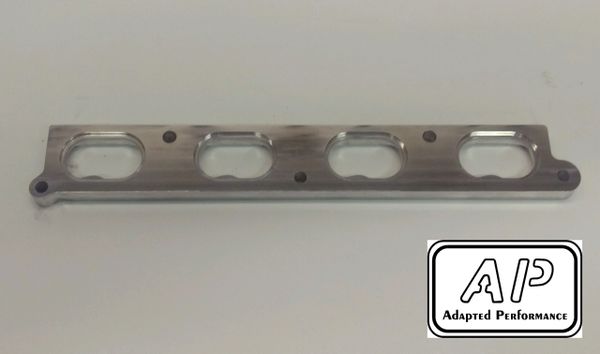 Mazdaspeed 3 & 6 billet aluminum Intake manifold flange - 6061 Aluminum
Discontinued -
Bulk orders of 3 pieces will be considered - Email for info.



6061 Billet aluminum intake manifold flange for the mazda 2.3 DISI engine. 

This flange is set up to use off the shelf "oval runner tubing" from Ross Machine Racing (rossmachineracing.com)  The oval port is designed to allow the oval tubing to fit flush in the slot at a 14 degree angle.  You may need to expand the tubing (block of wood cut into a wedge and a mallet do the trick) at the flange end if running less than a 14 degree cut on the piping for a snug fit. 

There is extra material left inside the ports on this flange to allow you to both port match a ported head, and to match the flange to the angle of the runner once everything is welded up. 

Design has eliminated the factory gasket holding dowels. 

We recommend using our thermal intake gasket for this flange. 

See our velocity stack's and our tooling we offer as well.