[AP] FIREWALL HEAT SHIELD - MAZDASPEED 3 07-13 GEN1 & GEN2 - ADAPTED PERFORMANCE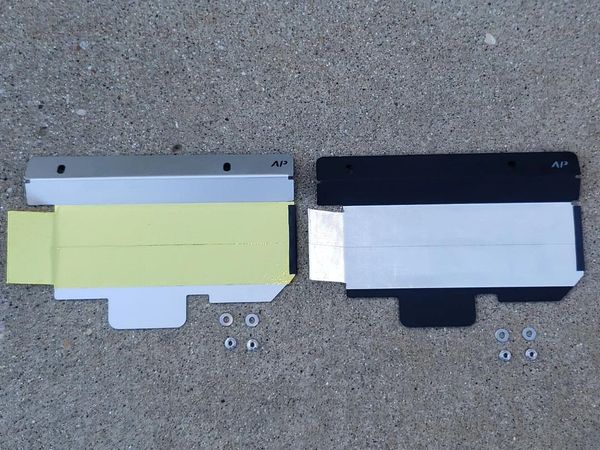 [AP] FIREWALL HEAT SHIELD - MAZDASPEED 3 07-13 GEN1 & GEN2 - ADAPTED PERFORMANCE
Please use Item Drop down menu to the right for stock status - This will also tell you which Batch you are ordering from ----->



Batch 7 - Sold Out-
Batch 8 - Sold Out-
Batch 9 - Sold Out - Ship Est 7/7/20
Batch 10 - Mid July - Will be v2 covers which will not be offered coated - the coating process provides no additional thermal protection for the engine bay so we are dis continuing this option and will reduce the price of the shields going forward.


New release from Adapted Performance
-MAZDASPEED 3 FIREWALL HEAT SHIELD-
Fitment for all 07 - 13 Mazdaspeed 3*
Our new firewall heat shield was designed to be the most affordable option on the market.  We also achieved our goal to have the most clearance of any shield currently available.  During testing we found that the shield itself in the raw provided enough thermal protection for the hoses and lines behind it, but we took it one step further.   
Replace the ugly oem heat shield(Pictured) that falls apart and is an eye sore.  Our shield not only looks great it is functional too.

Made from .050 Thick 5052 aluminum
Coated in either Silver or Flat Black with durable 1200 degree paint.
Additional reflective fiberglass heat tape provides an excellent thermal barrier to protect the hoses and A/c lines under the most extreme conditions on the street or track. 
New Stainless steel installation hardware
High temp rubber edge guard to protect heater hoses.
Buyer has the option to select either Silver or Flat black for the base color. 
Buyer has the option to select either Silver or Gold reflective heat tape. 
(*tested for fitment with oem and aftermarket stock turbo placement internally wastegated manifolds. - While our shield does provide more clearance than even the oem shield, we have not tested all manifolds for fitment - if your current manifold does not touch the oem heat shield then our shield will clear your manifold)