[AP] Extended Mazdaspeed EGR to TURBO Coolant hose - 90 Elbow kit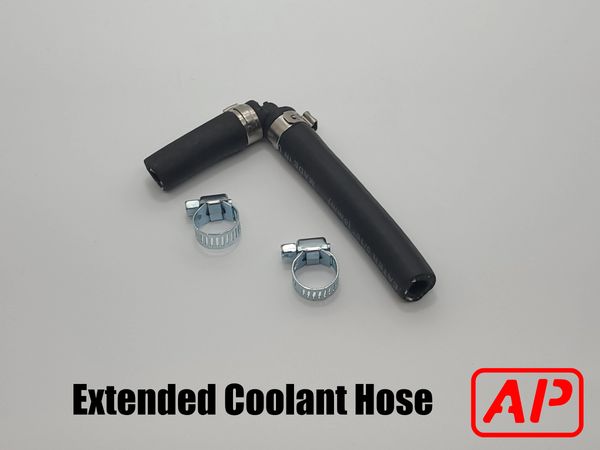 [AP] Extended Mazdaspeed EGR to TURBO Coolant hose - 90 Elbow kit
Extended & improved 90 degree hose for connecting the turbo coolant tube to an egr delete plate for  Mazdaspeed 3 or 6.  The stock hose is thin, weak, & just too short to properly work with EGR delete kits.   Our kit is a cost effective and durable upgrade.  We use premium reinforced coolant hose that is crimped to an automotive grade nylon elbow.  Our hose assembly is about 1" longer than the factory hose on each side. 
We don't recommend using straight hose as it will kink and reduce coolant flow to the turbo.  There are molded hose options out there but they sell for double the cost of our kit.  Our kit was designed as a low cost solution for the community.

Kit comes with 2 hose clamps for an easy install.

Reviews