[AP] TAB v2 Power steering tube bracket. GEN 1 MAZDASPEED 3 POWER STEERING TUBE BRACKET FOR FMIC CARS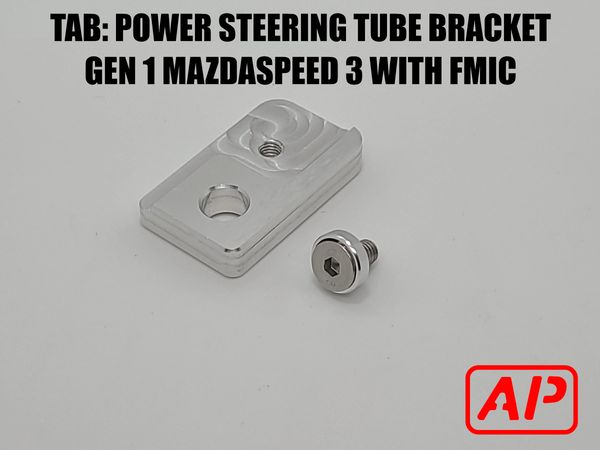 [AP] TAB v2 Power steering tube bracket. GEN 1 MAZDASPEED 3 POWER STEERING TUBE BRACKET FOR FMIC CARS
NEW BATCH - V2 tab -Improved billet design.

The AP TAB is designed to allow simple mounting of the passenger side power steering tube on Gen 1 07-09 mazdaspeed 3's when converting to a front mount intercooler.   If you wish to remove the rear bracket for the top mount intercooler, you will find that you have no mounting solution for the power steering tube that was mounted to it.

The AP TAB includes the billet aluminum bracket & hardware. 

Simple 5 minute installation. 

Remove the steel "L" shaped bracket from the TMIC mount, bolt it to the TAB and bolt the TAB to the cylinder head using the factory hardware.
Reviews