[AP] BYPASS VALVE SUPER GASKET - .093 THICK WITH STEEL CORE 200+PSI - MAZDASPEED 2.3 DISI ENGINES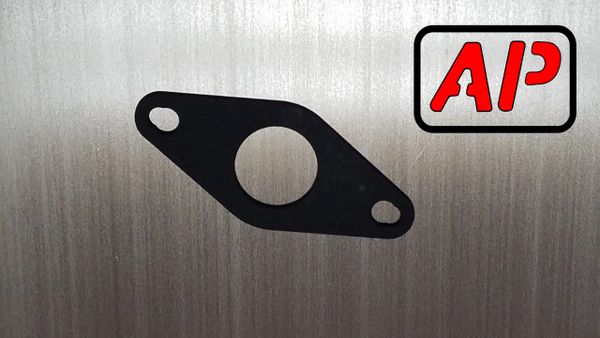 [AP] BYPASS VALVE SUPER GASKET - .093 THICK WITH STEEL CORE 200+PSI - MAZDASPEED 2.3 DISI ENGINES
Gasket Material is finally off backorder - Gaskets are in production.  We will begin shipping gasket orders on 12/16/2020
AP BYPASS VALVE SUPER GASKET - .093 THICK WITH STEEL CORE 200+PSI -

- Capable of sealing flanges that are warped by as much as .015 -


We have developed the best bypass valve gasket for the mazdaspeed DISI engines.
Our gasket is made of .093 thick Metal reinforced cellulose fiber / silicone.  Our gasket features a thin steel center with fiber on each side.  The fiber material is an excellent at sealing and allows for flanges being slightly out of flat.   The steel core is excellent at making this gasket extremely durable and make sure it won't creep or distort over time.
Our gasket will not distort, creep, or blow out. Guaranteed!
Rated to 200 psi

Our gasket is able to be reused 3-5 times.
Fits All Mazdaspeed DISI Bypass Valve Flanges using the factory pattern.

Also fits some Subraru and Mitsubishi as well. 

Reviews