Mazdaspeed EGR delete plate or plug - You pick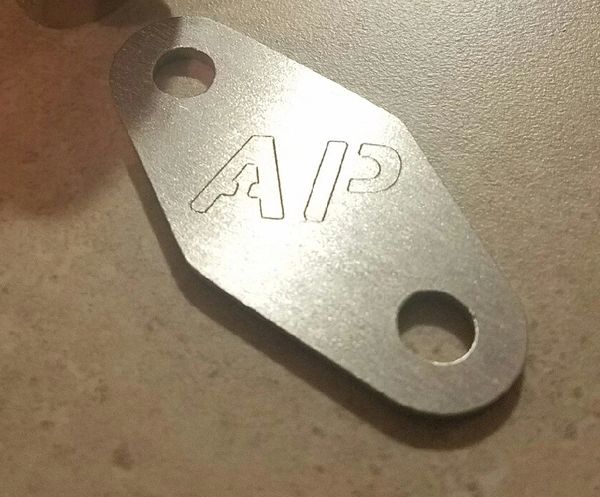 Mazdaspeed EGR delete plate or plug - You pick
This is a new release from our Basic EGR Delete kit's. We call our kits Basic because they are exactly what an egr kit should be, BASIC.
FOR THIS ITEM, YOU GET TO CHOOSE EITHER JUST THE PLATE OR JUST THE PLUG
Click
HERE
for the plug and plate combo set
Click HERE for our full EGR delete kit
The plate: We start with precision cut .093 thick 5052 aluminum. The plates are surface ground for flatness to ensure a proper seal. The plate is engraved with our logo and is dipped in an anti corrosion coating to prevent oxidizing. Install using either a factory gasket or a thin layer of any silicone sealer rated for 500+ degrees (black, red or orange)
The plug: We sourced the finest plug to go with our kit that we could find. The plug has a flat sealing shoulder that by itself can seal to the manifold, but we still suggest using teflon tape to act as an additional sealant. The plug uses a hex head so no need to dig for an allen key with this one.